Context counts in the global economy.
Q

4
consulting
inspired communication strategies ensure employees understand and commit to business objectives and human resource policies.
Effective communication management is a major facilitator of employee engagement. Working with clients in pursuit of organisational goals, our strategic communication planning and implementation tools help you deliver on:
Organisational communication philosophy, strategy and planning
Programme implementation
Media production
Evaluation
Communication function design
Getting Started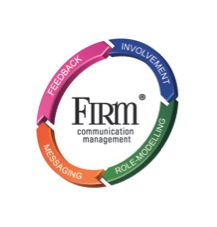 Our reseach tools and the FIRM ® communication management matrix are ideal start points to build effective organisational and employee communication plans.
See Communique (TM) our communication effectiveness survey at
www.q4metrics.com


---
Organisations don't change. People change them.
Contact
Q4
consulting: letstalk@q4consulting.com or
on
+44 (0)141 206 3855
to learn more about the power of aligning your people with your business strategy.